The Blue Book is your unique recruitment market tool; the world's largest and longest running face-to-face employment survey.
Now in its 15th year, this survey is the most comprehensive in the industry, reporting on everything from salaries to benefits, desirable working environments, interview practices, temporary versus permanent roles – as well as comparing attitudes between employers and employees.
Against a backdrop of widespread political uncertainty and a forecasted global recession, we are all living through a time of heightened change. What's more, the ever-evolving, global recruitment industry is developing at a rapid pace.
Inside this year's Blue Book, we explore what will be changing in the employment landscape and how we can best adapt to take advantage of present economic growth and extra opportunities through the coming year.
The survey interviewed recruiters, managing directors and HR managers from an array of organisations including start-ups, major banks, finance, insurance, accountancy and legal firms, large media, marketing and digital companies, HR, property, universities, hospitals, IT providers, charities and luxury brands.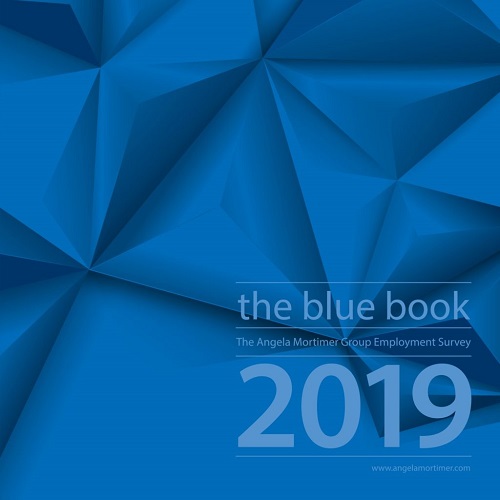 In 2018, we explored how we can adapt, change and improve given that:
There was a continued increase in the amount of companies that experienced declined offers after the interview stage (58% of companies compared to 53% in 2017)
44% of businesses do not believe that their hiring managers are capable of delivering an effective interview
48% of individuals reported that they did not receive a formal induction in their current/previous roles. Interestingly, 78% of companies said that they did have a formal induction
Only 4% of companies ranked flexible working as a key criteria for potential employees, compared with 48% of candidates. Also 56% of companies reported an increase in flexible working requests.
To receive a copy of the Blue Book 2019, please contact us on 0121 633 4443.
Agency worker regulations
Progressive employers group